A trade fair with seminars, conferences, innovations and educational activities to help strengthen China's leading leather event
With the 22nd edition of the All China Leather Exhibition (ACLE) due to take place on 3-5 September at the Shanghai New International Expo Centre in Pudong, Shanghai, the co-organisers, APLF Ltd and the China Leather Industry Association (CLIA), have set up a comprehensive programme with onsite activities to complement the trade fair and provide useful information for both exhibitors and visitors, to assist them when it comes to planning and making business decisions.
The main activities taking place during ACLE are as follows:
Hall E1
Leather Naturally Zone
To promote the beauty, versatility and sustainability of leather to the designers, Leather Naturally will once again set up an activity area in E1, where one will be able to participate in:
Leather Naturally Talks, to promote the use of leather
Trend Area – Spring-Summer 2020 Colour and Leather Trend Presentation
Designer workshops on leather goods design, promote your fashion brand, leather chemicals, and leather trends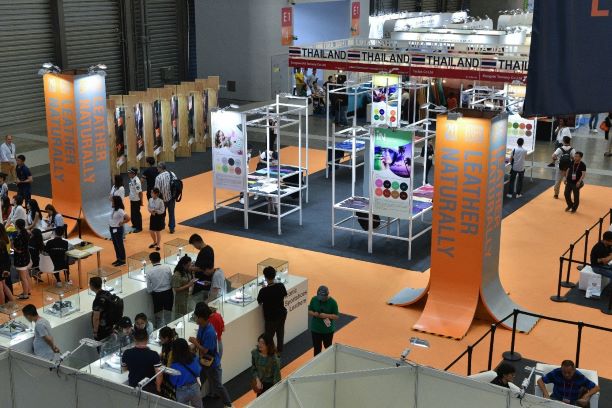 Shanghai Shake-Up Conference
After last year's inaugural "Shake-Up", this conference returns for a second year and will cover topics such as "How to Transform the Role of the Tanner?" and "Why Aren't Designers Using Leather?" Both are key questions for the global leather sector, and this conference can certainly help and even be an inspiration for tanners struggling in the current slowdown of the sector.
Hall E3
Technological Innovation Trend Forum
This forum will serve as a venue to display the best non-leather exhibits (synthetics, shoe components and accessories) from both domestic and international markets. Exhibitors will be selected according to their innovation, sustainability and uniqueness.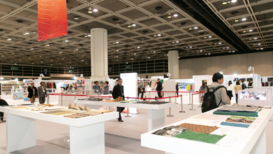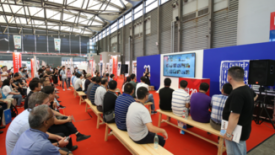 Art Corner
This special project takes paintings "off the wall" from prestigious museums to ACLE. An art gallery will be set up in Hall E3, featuring masterpieces from Van Gogh, Renoir and Monet, as well as ancient Chinese imperial artefacts. The paintings will be recreated with high-resolution digital printing technology from Italy on different canvases, including leather. Apart from the paintings themselves, the project will also feature the drawings artfully integrated into various types of fashion accessories.
Hall E4
China's Fur and Leather Fashion Fabric Fall-Winter 2019/20 Trends, published by China Art Institute, is a display area where visitors will get a closer look at the latest developments in Chinese leather fabrics. At the same time, the exhibition area will feature some of the winning works from the China International Leather and Fur Fabric Fashion Design Competition under the 5th Genuine Leather Mark Award. There will also be a leathercraft workshop set up where visitors can participate for free.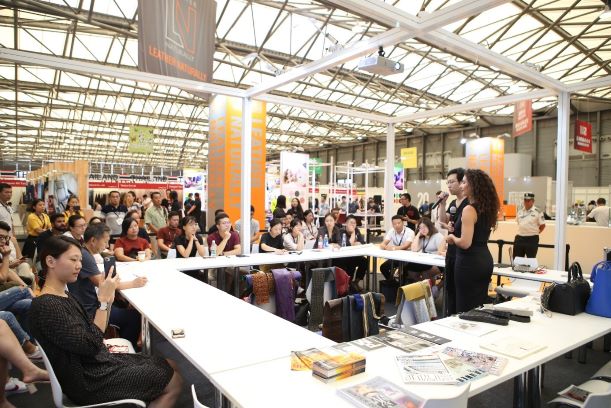 Other Industry Activities during the Fair
Before the start of ACLE, the CLIA will organise its annual committee meeting on 2 September. Over 100 key enterprises from the breeding, tanning, leather garments, footwear, bags, chemicals and machineries sectors will gather and review the policies that will affect the whole supply chain. On the same day, the Leather Industry Forum will invite keynote speakers and scholars to share and discuss the current situation of the Chinese leather industry.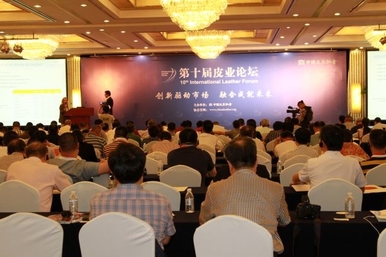 Lastly, China's Furniture Green Supply Chain Forum is the most important activity organised by China's Furniture Green Supply Chain Alliance. This forum, already in its fourth season, will be held in Shanghai for the first time, the day before ACLE. The aim is to explore, in cooperation with other associations, how the leather industry can provide consumers with healthy, environment-friendly and fashionable products with a green supply chain.