ACLE 22nd Edition Sheds New, Positive Light on Leather
China's leading international event for the leather industry wrapped up another successful edition, its 22nd, on 5 September 2019. 1,056 exhibitors from 34 countries and regions were joined by more than 23,300 visitors in Shanghai from 3 – 5 September. Over 20,000 buyers were from the major manufacturing provinces in China. The fair covered 92,000 sqm and 8 halls of the Shanghai New International Exhibition Center (SNIEC).
Since its launch during a crisp Beijing winter back in 1998, the All China Leather Exhibition (ACLE) has witnessed and adapted to the ups and downs of the leather industry. Over the years, it has turned from a traditional trading platform to an integrative event that delivers trend insight, business matching activities and roadshows, as well as a fringe programme including workshops, conferences and seminars.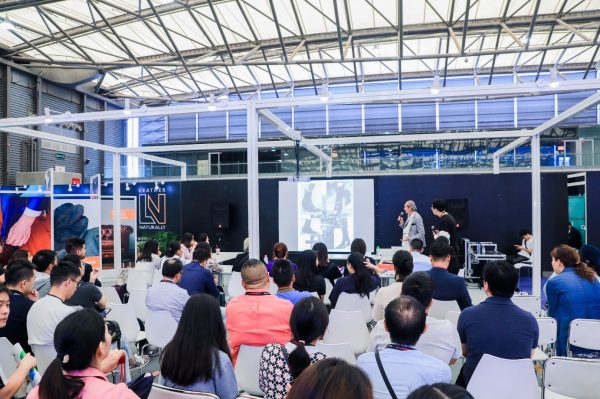 While this edition of ACLE once again showcased abundant opportunities and innovations, it was nevertheless evident that the market is going through its most challenging time yet. From unresolved trade disputes between the US and China, to an oversupply of raw hides and poor demand leading to pressure on leather prices, to increased competition from synthetic and other alternative materials as well as negative publicity and misconceptions about leather; all these factors are taking their toll on the industry.
However, a number of underlying indicators in China still remain robust, including continued growth of sales revenue generated by footwear manufacturers, albeit at a slower pace than in previous years, and undiminished strong demand for overs.
The CLIA's Secretary General, Chen Zhanguang, also announced that the association recently issued to its members some guidance promoting the proper use in English of the term "leather". "These are only guidance and not yet a law and it will take time to be regulated," Chen admitted. "The All China Leather Exhibition (ACLE) is the best place to educate and to start implementing this rule," he added.

Advocating "kind" leather
This year's fringe programme ensured fairgoers could discover the latest design, product and industry trends and insights from the industry's experts. The main didactic themes this year at both the Shanghai Shake-up and Leather Naturally talks were how to improve the image of leather among consumers, especially young ones, and how to encourage designers to include leather in their collections and appreciate it as a natural, renewable, durable, versatile and attractive material.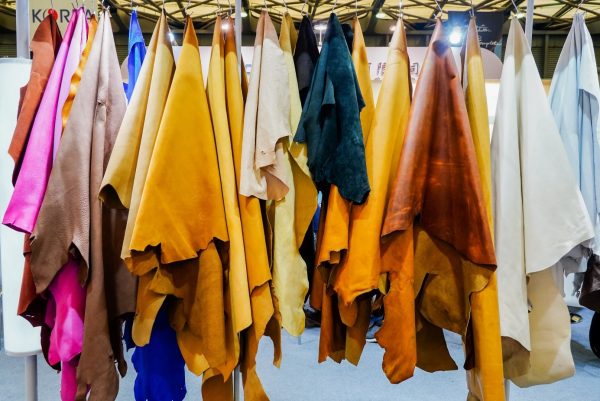 "Contrarily to alternative materials, leather is sustainable and the industry needs to talk to consumers and convince them of the sustainability of leather," said Ralph Arbeid of the Swiss automated machinery company Hueni, in an attempt to downplay the disproportionate anti-leather publicity and emphasize the positive aspects of leather.
On the exhibition floor, a considerable number of exhibitors highlighted the sustainability of their products and promoted the clean and environmentally friendly aspects of leather, as illustrated by the Brazilian company JBS Couros' "Kind Leather": a new approach to leather processing leading to reductions in trimming, waste, usage of chemicals as well as water and electricity. Furthermore, Kind Leather's traceability programme gathers data about animal welfare and monitors cattle populations to avoid illegal deforestation, guaranteeing both sustainability and transparency.
Another noticeable trend is the growing number of vegetable tanning which is increasingly replacing chrome tanning. "Vegetable tanning is picking up. We are happy about this trend as chrome free auxiliaries have less impact on the environment," said Silvateam's Leather Division Director, Antonio Battaglia.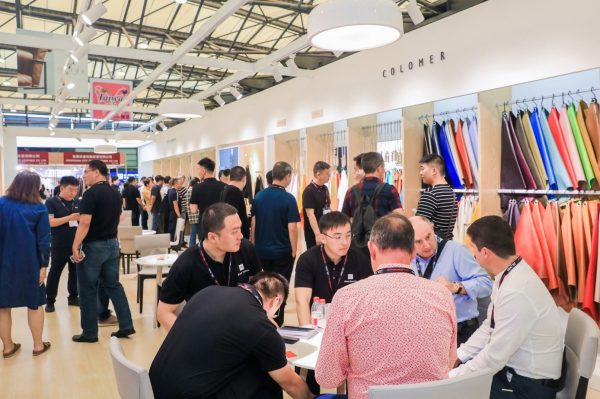 One of the highlight of the exhibition was the first joint booth of Colomer and Henan Prosper since the acquisition of the former by the latter ten years ago. According to Henan Prosper's Vice President, David Zhou, following the successful integration of the two entities, the company's new strategy is to focus on its branding and its new image. "We chose ACLE for our first joint booth with Colomer since we acquired it. Visitors were impressed by our new image and we hope this will boost our brand," Zhou said. One of the world's biggest sheepskin tanners, supplying to Deckers for Ugg boots, Henan Prosper is highly commended for its creative use of double face, which it applied recently to sneakers. The company also introduced its first collection developed with French Plongé leather.
The next All China Leather Exhibition will be held from 1 – 3 September 2020, at the Shanghai New International Exhibition Centre.