All China Leather Exhibition (ACLE) Marks Its awaited Return, to Fuel Economic Recovery and Industry Resilience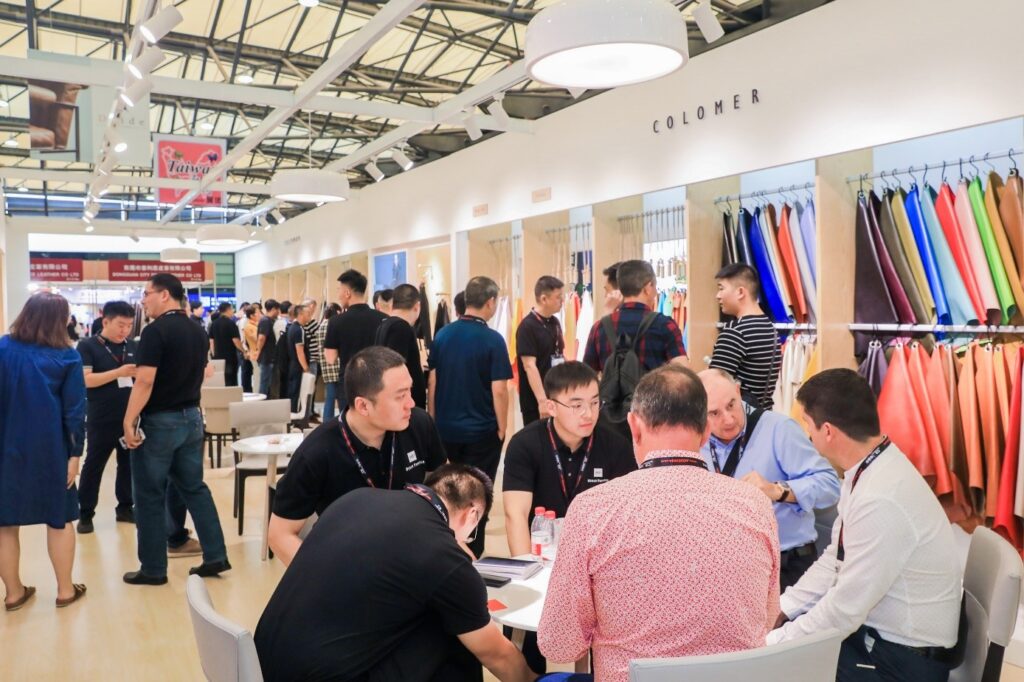 After a four-year hiatus, the All China Leather Exhibition (ACLE) is back at its home base, the prestigious Shanghai New International Exhibition Centre (SNIEC). This vital comeback signifies a world united in overcoming the shadows of recession and the lasting impact of the pandemic, as the global economy gradually regains strength.
As the premier platform for the leather industry in China, ACLE continues to gather industry leaders, innovators, and enthusiasts from around the world. This year's event is set to unveil the latest advancements, trends, and breakthroughs in the leather sector, offering unparalleled opportunities for networking, knowledge sharing, and business growth. With a vibrant atmosphere adorned with exciting exhibits, demonstrations, and interactive sessions, ACLE serves as a catalyst to inspire, connect, and propel the leather industry towards a prosperous future.
Economic indicators provide further optimism for the industry's revival. China's economy experienced a growth rate of 5.5% in the first half of 2023, aligning with international forecasts and showcasing the recovery of goods and services output. The newly appointed governor of the Bank of China is also preparing a stimulus package to encourage consumer spending, aiming to surpass the 5% GDP target range for 2023.
Stimulus packages have proven successful in China, exemplified by the booming electric vehicle sales in 2022, reaching nearly 6 million units, and the projected 3% growth in the auto sales sector this year, as forecasted by China's Association of Automobile Manufacturers (CAAM). This positive trend bodes well for the auto leather industry, which will be prominently featured at ACLE this year.
As a reflection of business confidence, the Purchasing Managers Index (PMI) plays a crucial role. While the PMI for the United States and Europe stood at 46.4% and 42.7%, respectively, indicating the poor state of their major economies, China's July PMI of 49.3% only marginally falls below the crucial 50% threshold. This suggests that China is poised to be an active buyer of supplies and raw materials for its manufacturing sectors, including leather, compared to its global counterparts.
ACLE, in its highly anticipated comeback year, serves as a positive force in promoting trade and imports for the Chinese leather industry during this period of economic recovery.
Despite a concerning economic backdrop, an oversupply of hides and ongoing conflicts, participation at ACLE has exceeded expectations, with over 1,000 exhibitors from 29 countries and regions joining the event. This includes 14 national pavilions representing Australia, Brazil, China (Guanghe, Pingyu, Ouhai, Wuji, and Xinji provinces), France, Italy, Pakistan, Taiwan, Thailand, and the USA. Such participation is a clear signal of the need for a professional business platform to boost sales and offer access to new contacts and existing customers.
While estimating visitor numbers after a four-year gap can be challenging, historical data suggests a significant turnout of over 20,000 attendees from China's key manufacturing provinces. ACLE stands as a beacon of industry resilience and international participation.
During the exhibition, attendees can look forward to a series of exciting events. Elkem Silicone will present their environmentally friendly leather additives for low carbon emission and sustainable silicone coated technical textiles on day 1. The International Tanning Industry Executive Summit will gather industry experts for insightful discussions. Day 2 will feature informative sessions on topics such as the changing landscape of the leather industry, solutions for bisphenol, traceability and big data in leather production, the trusted OEKO-TEX® LEATHER STANDARD, and an exclusive leather industry insight for Spring/Summer 2024. Finally, on Day 3, explore the application of water-based high silicone resin in the textile and leather industry. These engaging events are not to be missed, as they shape the future trajectory of the leather industry.
Get ready for three days of intense business activity at ACLE, where suppliers and buyers converge to contribute to the recovery and revitalization of China's leather and manufacturing sectors. Join us as we harness the power of collaboration and innovation to forge a path towards a prosperous future.
For more information and registration, please visit www.aclechina.com.