Automotive Sector in China : Major Buyers from Automotive Sector Expected at 2018 Event
ACLE Activities for Car Upholstery Exhibitors and Buyers
The mainstays of leather demand since 2015 have been the upholstery and automotive sectors as the demand for leather uppers and soles has declined in favour of synthetic materials and the boom in the popularity of sneakers worldwide.
The automobile industry has been a major driving force in China's economic momentum and despite slowing growth, the Chinese automobile industry is expected to continue fuelling the economy. China was the world's leading car producing country in 2017 with more than 24 million units manufactured (see graph). However, while passenger car sales in China have been skyrocketing since 2008, they have slowed somewhat and may show a small decline in 2018.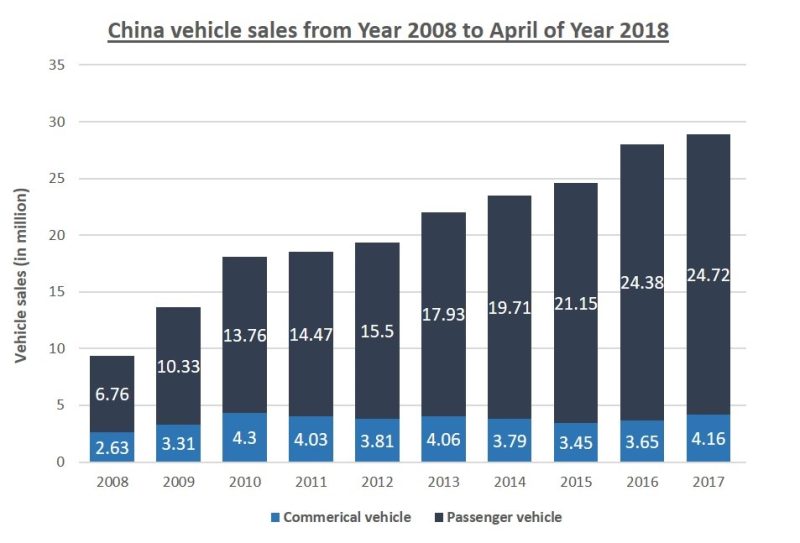 Nevertheless, more than 24 million passenger cars are projected to be sold in China this year which will ensure that there is significant demand for materials for car interiors, especially leather seating and trims for mid to upper range passenger cars.
With this backdrop in mind it is not surprising that a whole range of key buyers attend ACLE to source suitable leather for seating and interiors to satisfy the demand for more luxury interiors in China's booming passenger car fleet.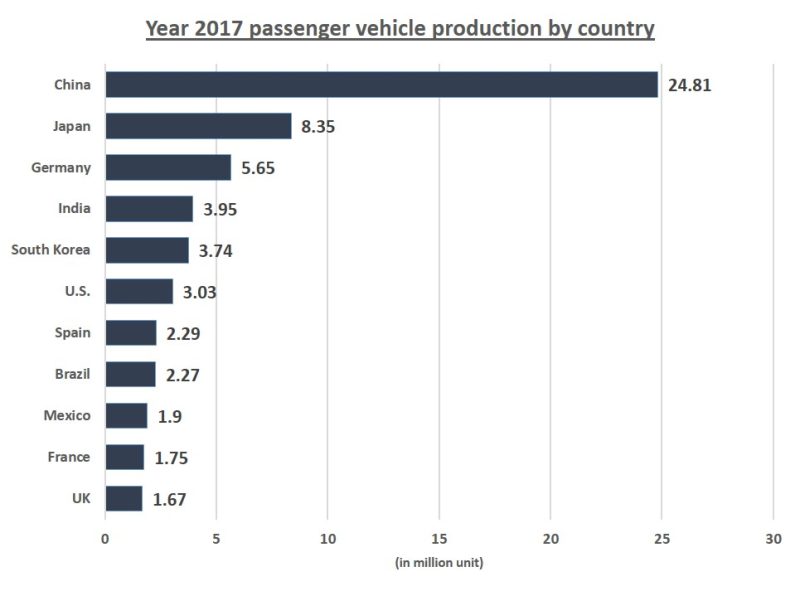 The following key buyers from China's automotive sector were present and sourcing at ACLE 2017:
AIRSUN, MIDORI AUTO LEATHER
AOPIHUANG
BEIJING HUIFENG JIAYE MOTOR
BIRKIMAUTO
CAAI
CHE BAO GAI
CHERY
CHERY JAGUAR
CHEYU
CHEYUE
CHONGQING BOLDA
DVS
EAGLE OTTAWA
EASTONE
FU HENG AUTO
GST CHINA
HOWE
JIANCHANHAO
JIATONG AUTOMOBILE
KNZ
LUXURY AUTO
ND TECH.
PAN-ASIA TECHNICAL AUTOMOTIVE CENTER
QOROS
SAIC MOTOR
SAIC VOLKSWAGEN
SEIREN
SHANGHAI IMPERIAL TEXTILE DESIGN CO LTD
SHANGHAI JUNDA
HANGHAI STAR AUTOMOBILE TRADE CO LTD
TATA INTERNATIONAL
TENDA AUTOMOBILE
TRAYTON GROUP
WAGENLUX
XINGCHUANG AUTO
YANFENG
ZHENGZHOU MENGYI AUTOMOBILE ACCESSORIES CO LTD
ZHENGZHOU XINWEI AUTOMOBILE ACCESSORIES CO LTD
With the presence of these major companies at ACLE, the fair has become an ideal platform where suppliers of automotive leather can meet key buyers under one roof over an intense three day period in a business oriented atmosphere in Shanghai's business district of Pudong.
This is the short term reason to exhibit at ACLE but there are also other longer term considerations to take into account so as to be able to position your company as a key supplier to China's automotive sector.
What the Future holds
"Within five years, full equity restrictions will be lifted and China's automotive market will open to global competition, which is an opportunity for the country and for the industry as a whole," said Cai Jin, vice-president of the China Federation of Logistics and Purchasing, on the first day of the Logistics Conference in Chengdu.
Such sweeping changes will offer unparalleled opportunities for foreign automakers and suppliers to participate in China with few restrictions and enjoy the demands of local OEM's broadening their market scope considerably.
With China producing around 25% of all passenger vehicles on a global basis, automotive seating specialists such as Faurecia, GST and Lear are already positioned in the China market not only to supply OEM's in the present, but to be on the spot when the market is deregulated in the future.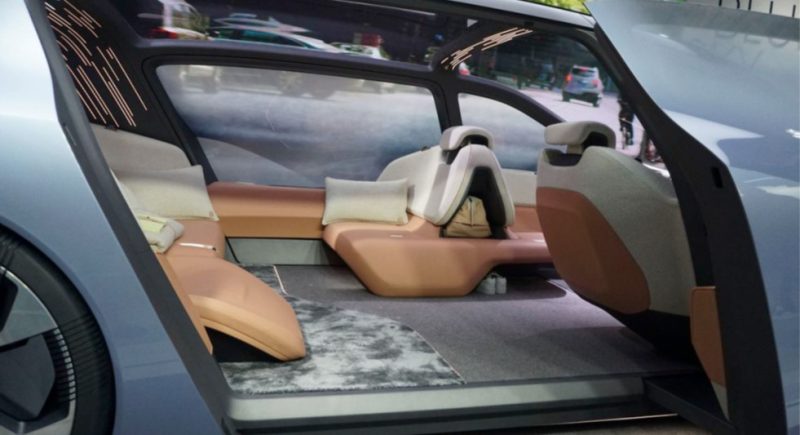 The following three short news pieces illustrate the dynamism of the China automotive market:
Automotive – Infiniti to build its new SUV model in China
"Infiniti operates in China via a joint venture with Dongfeng Motor Company. In 2017, it sold a record 48,408 vehicles in China, an increase of 16% compared to the previous year."
China – Daimler to boost China production capacity
"Automotive group Daimler has announced it will expand production of Mercedes-Benz vehicles in China due to "expected market demand"."
Automotive – Audi makes strong sales start to year driven by China
"The January figure that stood out the most was the one for China, where more than 60,000 customers bought a new Audi in the course of the month"
There are substantial short-term and long-term reason to be present in the China automotive sector as the above examples clearly illustrate.
It is for this precise reason that ACLE 2018 offers auto leather suppliers the ideal platform from which to make contact with and prospect new OEM customers in the world's largest car production market and in the country where most new passenger cars are sold.
Onsite Activities for the Auto leather industry
To complete the exhibition the organisers of ACLE the organisers has planned a series of conference, seminar and display area to showcase the future development of this important sector
Shanghai Shake-Up Conference (28th August 2018)
The Shanghai Shake-Up conference will offer vision, inspiration and information about materials innovation in a pragmatic way. It combines topics for leather and non-leather from surprising yet highly relevant angles, offering a roadmap to future growth for the sector. One of the important topics of the conference is "Made to Move". Speakers in this section will explain how autonomous cars will look and function much more like living rooms, merging the automotive and home interior industries. They will discuss how this opens up new opportunities for collaborations between tanneries and other material or chemical suppliers, might lead to leather lifestyle products for car brands and to partnerships with technology suppliers in order to create innovative methods for leather assembly as well as conductive and interactive leathers.
Technological Innovation Trend Forum (Hall E3)
Closely related to the Shanghai Shakeup Conference is the Technological Innovation Trend Forum in Hall E3. This display area will curate new materials and manufacturing technologies from selected exhibitors according to three themes – "Streetluxe", Green Tech and, again, "Made to Move". The exhibition aims at providing an overview of the main trends in the leather and related industries, illustrating how customisation, biotechnology, sustainability and innovation come into play.