Complex Trade and Industry Situation can Benefit from China's Leading Leather Event
The leather sector is facing a double pronged assault as we approach the fourth quarter of 2019 – namely the ongoing tariff war between the US and China and the growing competition from synthetic materials in the design and manufacture of apparel and footwear.
The trade dispute continues to prejudice raw material and agricultural exports to China and, inversely, the tariffs applied to Chinese finished products exported to the US.
The global boom in sneaker sales and the lifestyle shift towards more casual and specifically athleisure has led to leather losing its traditional foothold in the shoe upper market as a myriad of synthetics and webbings can be seen in modern sneaker design in any shopping mall one cares to visit from Mexico to Myanmar, from Bulgaria to Bangladesh.
This scenario started to manifest itself back in late 2014 after record high leather prices sparked a shift towards cheaper synthetics by manufacturers to maintain margins after the crude oil price collapse of July that year. The fall in demand for footwear leather was offset by solid demand from the furniture and automotive sectors until Q3 2018 but after the sales of automobiles "topped out" demand for automotive leather seating has stalled as can be seen by the recent results from major suppliers such as Lear and Adient.
The increased use of synthetics in footwear and apparel manufacturing represents an ongoing threat to the environment which leather does not, but as is human nature, people or more specifically consumers may not fully wake up to this threat until the eleventh hour.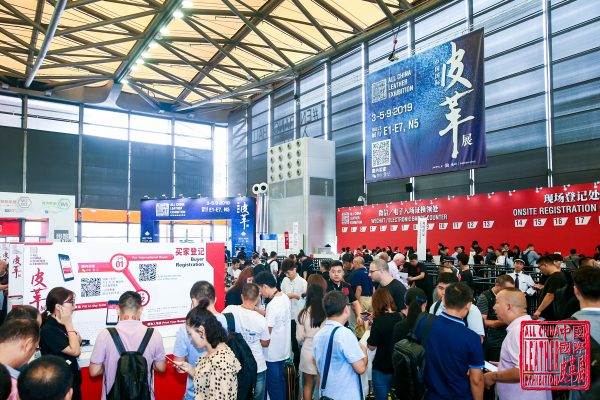 Supply overburden and falling prices
Growing worldwide demand for beef has increased the supply of bovine hides which has weighed on prices. For example, benchmark Heavy Texas Steers fell to US$20 in early June – the lowest levels seen since the mid 1970's. At the time of writing (15 August) prices had recovered to US$28 which is a 40% increase in ten weeks meaning that the bottom of the market could have been seen as shipments have gradually caught up with slaughter easing the backlog of hides in warehouses. Nevertheless, a sustained pick-up in demand for leather is required as there are stories of lower grade hides being worthless and even after being sent to make gelatin, there is still an excess destined for landfill.
ACLE's role in the market
Now in its 22nd year, ACLE has established itself as part of the China leather scene as a sourcing hub not only for Chinese manufacturers but also for those from competing South East Asian countries such as Vietnam that see ACLE as a major regional sourcing trade fair.
A well-organised professional trade show can act as a meeting point for industry peers and leather professionals from all over the region and further afield. It is strengthened by a series of educational seminars, conferences and workshops that can lead to a better understanding of the enduring qualities of leather as a material for manufacturing processes and emphasise such qualities to the many designers and manufacturers that attend such events on site. With some 23,000 industry professionals visiting ACLE, these are key sector participants that can be influenced.
Roadshow
Besides being held in Shanghai, ACLE also encouraged exhibitors out of the exhibition halls and take them to one of the major leather hubs of Mainland China – namely to the tanning cluster of Wuji in Hebei province.
The aim was to allow exhibitors to meet with China tanners before the fair and present their services and products. Exhibitors from Brazil, USA and Italy participated and were allowed to speak during the Roadshow as ACLE extended its direct reach beyond the exhibition halls.
As well as facilitating the visit to the Wuji tanning cluster, in order to avoid confusing the materials that buyers and designers are looking for, CLIA has been instrumental in limiting the use of the English word "leather" this year. The regulation on the use of "leather" follows the international intellectual property practice. It also provides a fair competition ground for both leather and synthetic materials.
Shanghai Shake-Up
This policy change by he CLIA recognises that the main focus of ACLE is still the tanner and the whole range of leather available at the fair – from raw hides to specialist finished leathers and exotics. This is where the conference the Shanghai Shake-Up comes into play.
Returning for its second year this conference will cover topics such as "How to Transform the Role of the Tanner?" and "Why Aren't Designers Using Leather?" Both are key questions for the global leather sector, and this conference can certainly help and even be an inspiration for tanners struggling in the current slowdown of the sector.
Leather Naturally Zone
Promoting the qualities of leather such as beauty, flexibility and longevity is one of the cornerstones of the LN Zone at ACLE. Aimed at designers and using the recently launched digital medium METCHA, LN will dispel many myths propagated by the well-funded NGO's that make it their obsession to discredit leather at every turn.
There will also be a fashion show co-organised by the USHSLA and CLIA in a nearby hotel for a select audience as part of the promotional drive to increase awareness of just how fashionable leather can be when in the hands of qualified designers and craftsmen.
Other On Site Happenings
In Hall E3, the Technological Innovation Trend Forum will serve as a venue to display the best non-leather exhibits (synthetics, shoe components and accessories) from both domestic and international markets. Exhibits will be selected according to their innovation, sustainability and uniqueness.
Also, in E3 a new initiative denominated Art Corner can be viewed. This special project takes paintings "off the wall" from prestigious museums to ACLE. An art gallery will be set up in Hall E3, featuring masterpieces from Van Gogh, Renoir and Monet, as well as contemporary Chinese paintings. The paintings will be recreated with high-resolution digital printing technology from Italy on different canvases, including leather. This technology can be applied by leathergoods manufacturers to reproduce such painting on bags and leather garments, for example.
Corporate News
Last year the UBM Group was bought by the UK based Infroma Markets creating the largest international trade fair group. Although the umbrella company may have been renamed, the individual fairs run by APLF will retain their existing identities and continue to serve the markets for which they were conceived. This also applies to APLF in Hong Kong as well as to the new fair launched by Informa Markets in Egypt, the Pan African Leather Fair (PALF) that will be held in June 2020 at the Egypt International Exhibition Centre in Cairo.